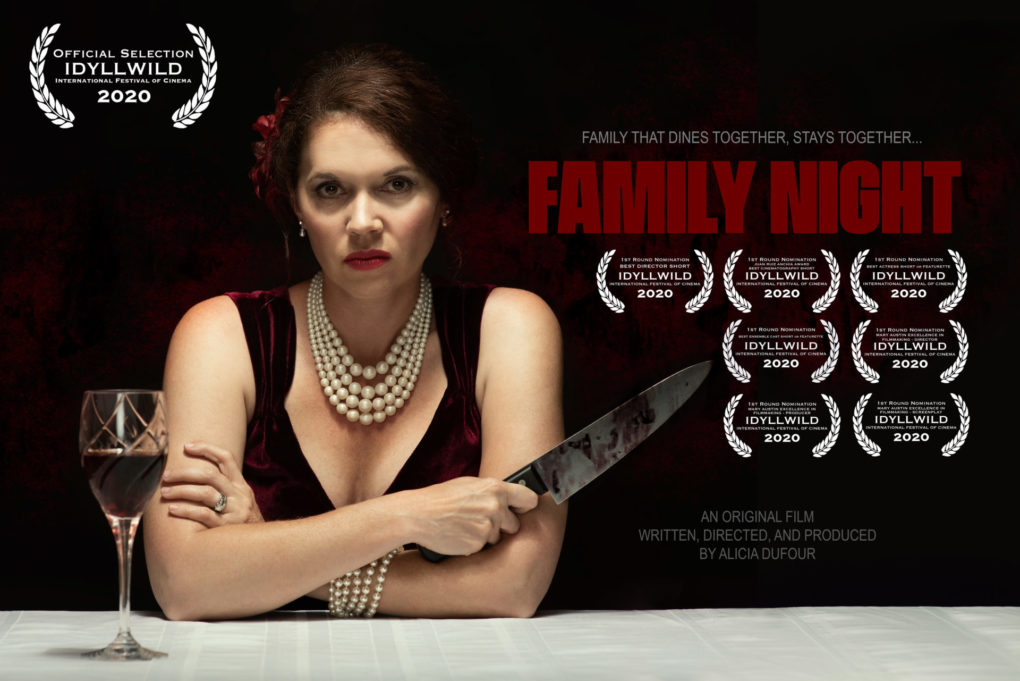 Congratulations to the cast and crew of Family Night!
We have been nominated for 7…yes… SEVEN awards from the Idyllwild International Festival of Cinema. I recently received notification that we have actually made it past the 2nd round of nominations as well.
Family Night has been nominated for:
Best Director – Short
Juan Ruiz Anchia Award, Best Director Cinematography – Short
Best Actress – Short
Best Ensemble Cast – Short
Mary Austin Excellence in Filmmaking – Producer
Mary Austin Excellence in Filmmaking – Director
Mary Austin Excellence in Filmmaking – Screenplay
Congratulations to every single person, even for those not specifically nominated. This film wouldn't have been possible without every single person's contributions and talents. If we are able to walk home with any of the awards, it will be because of all of you! The awards ceremony is being held on Sunday, March 15th. If you are interested in attending, tickets are available online through www.idyllwildcinemafest.com!
---