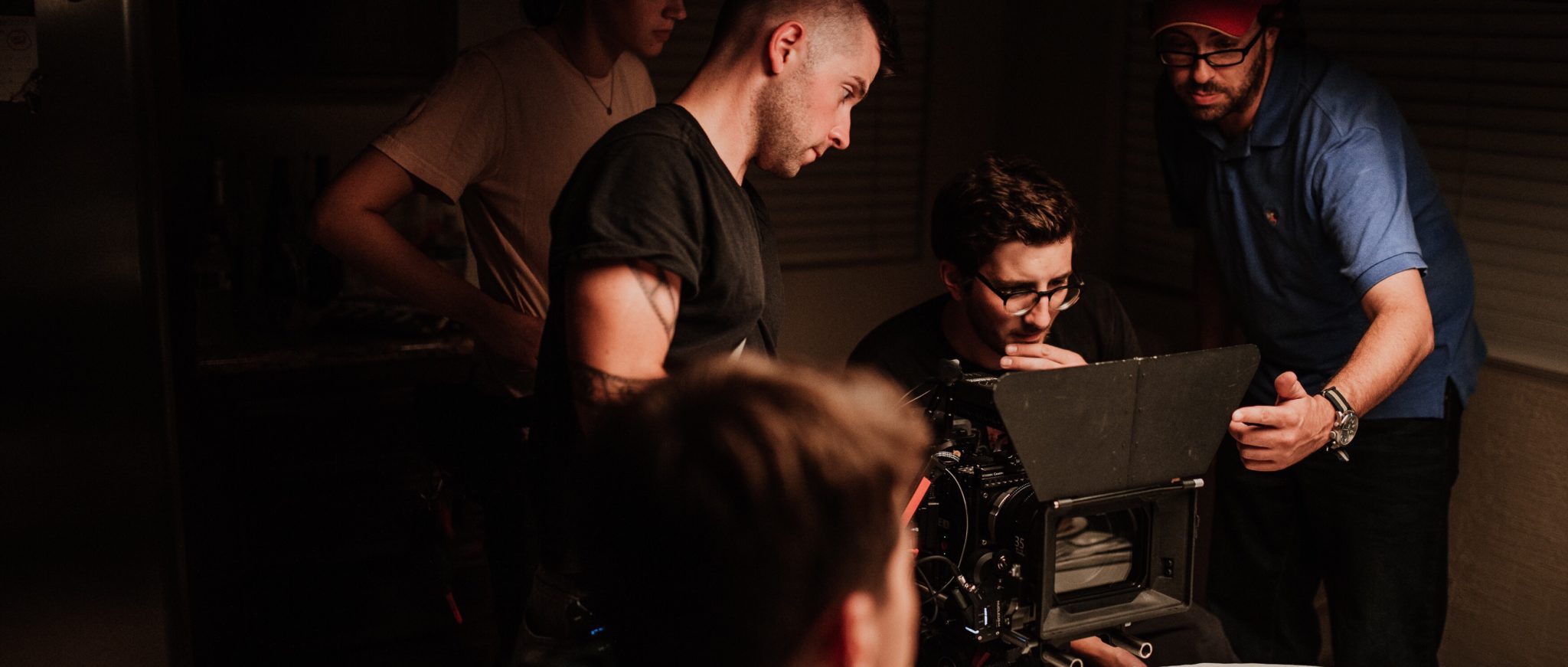 It's hard to believe, after months of planning and being in pre-production, Family Night is wrapped! Production happened over Labor Day weekend, and our talented cast and crew were amazing!
It's a crazy thing, to take something that started as an idea, see it on paper, then hear it at a table read… and eventually have an entire group of dedicated, creative and artistic people working to make it be an actual film!
The producers of Family Night along with the writer/Director, Alicia Dufour, would like to say thank you to every person who committed their time, talent and resources to making this project a reality. You are what breathed life into an idea.
Now on to post-production!
Remember to check back often for more behind-the-scenes photos and stories, and watch for the trailer for Family Night (coming soon)!
Pictured: Symeon Platts, DP / Jonathan Betzler, 1st AD / Justin Hall, 1st AC / Jen Pawlowski, 2nd AC / Brennon Ramirez, Son
Photo Copyright © 2018 Allie Kat Productions / 412.Photography / Tony Ramirez
---